Create beautiful websites the easy way with WordPress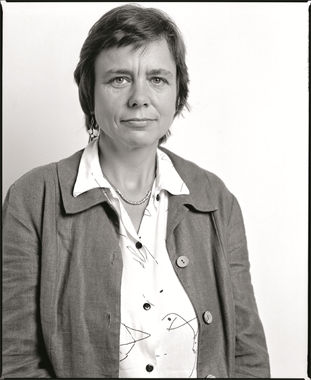 You are a creative person looking to build a beautiful, professional website to showcase your talent, products or business, but perhaps are a little daunted by the prospect or don't know where to begin. Well now, thanks to WordPress, it is easier than ever to do this yourself, and at minimal cost.
WordPress is a free system that allows you to create a stunningly professional-looking website without having to learn how to program.
It's an immensely popular system—at the time of writing, 17.4 percent of all websites are built using WordPress, far more than any other platform. WordPress is a great solution for creatives because:
A vast number of designs are available to you. There are layouts suitable for all kinds of creative websites.
You can make your site look completely unique. You can keep your site up to date with the very latest information about your work and your projects.
It's free to use.
The designs you can choose from are very good value—some are even free.
You don't need any complicated technical know-how.
It's relatively simple to use, so you don't waste your time when you should be concentrating on your main creative projects.
The benefit of learning how to do it yourself is that you can remain in charge. You can change the look of your site whenever you want, but just as importantly you can make sure that the content you put up there is up to date: your latest projects, your most recent clients, your upcoming exhibition dates, your latest musings or sketches, and so on.
It's most likely that, being a creative person, you will find the challenge of putting together your own website, and the satisfaction of having created something you're proud to show people, well worth the effort you've put into it.
In 'The Creative Person's Website Builder' Alannah Moore gives you a step to step guide to plan, design & create your own beautiful and functional site using WordPress and other tools. As well as covering websites suitable for portfolios or blogs, she also looks at how to build an e-commerce site and take payment for goods. Also explained are methods you can use to attract visitors to your site, from Search Engine Optimization to Social Media.
[one_whole boxed="true"]

The Creative Person's Website Builder by Alannah Moore
£6.99, Download the PDF now!
This PDF version retains the styling of the original print book.
RRP for print edition: £14.99
[button color="Accent-Color" size="small" url="https://www.ilexinstant.com/product/the-creative-persons-website-builder/" text="Digital Edition"] [button color="Accent-Color" size="small" url="http://www.amazon.co.uk/gp/product/1440329966/ref=as_li_qf_sp_asin_tl?ie=UTF8&camp=1634&creative=6738&creativeASIN=1440329966&linkCode=as2&tag=ilexpresscom-21″ text="Amazon UK (Print)"]
[button color="Accent-Color" size="small" url="http://www.amazon.com/gp/product/1440329966/ref=as_li_qf_sp_asin_tl?ie=UTF8&camp=1789&creative=9325&creativeASIN=1440329966&linkCode=as2&tag=ilexinst-20″ text="Amazon USA (Print)"]
[/one_whole]