The best ways to light a face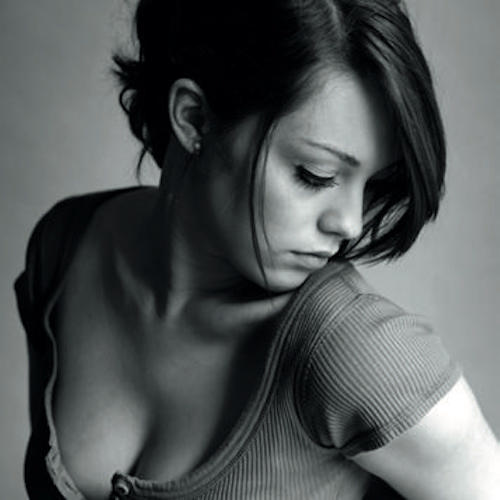 When taking a portrait of a model, lighting the face correctly can make or break the shot.
Good lighting helps to highlight a model's best features, provide shape and contour to the face, and also, when used creatively, to create mood and atmosphere.
When working with natural light, it is important to take some time to observe what is happening with the light. Ask yourself where the light falls and what shapes and shadows are being made. Find where the light is channeling from, and move the model toward or away from this, to see the difference in how and where the light falls. It is useful to also move around the model to explore different angles and how it alters the light.
For a classically well-lit shot, turn the subject away from the light so the sun is behind the model.This will cast the face into shadow providing an even light across the skin. This is a classic and foolproof way to create a soft and well-lit portrait.
However, to add more character and shape to a shot, it is good to start experimenting with shadow. By adding shadow to the side of a model's face, you will create an enhanced feeling of depth, and it will also add to a more realistic depiction of shape and contour.
When working with a model, try to make sure that light is hitting the eyes. This will ensure that the model has a sparkle in their eye (called a catchlight) that will help draw the viewer into the picture and create a more immediate and impactful relationship. When working in natural settings, try to make sure there is something bright around, for example glass or a mirror, as this will reflect the light back into the model's eyes.
Top tip
A reflector is a really useful tool to help create beautiful lighting on a model's face. The reflector bounces light back up at the model, getting rid of any shadow. By using a reflector you are less likely to get the same contour and shape as when playing effectively with light and shadow, however it does provide a quick fix to create a well-lit portrait.
One Face, Fifty Ways is Imogen Dyer and Mark Wilkinson's innovative book based on their smash YouTube channel, WeeklyImogen. Whether you are in front of or behind the camera this book can guide you to a portfolio revolution with technical knowledge and inexpensive tricks.
One Face, Fifty Ways
Imogen Dyer and Mark Wilkinson

Buy it now!
RRP for print edition: £14.99