Drone Buying Advice From Our Expert Author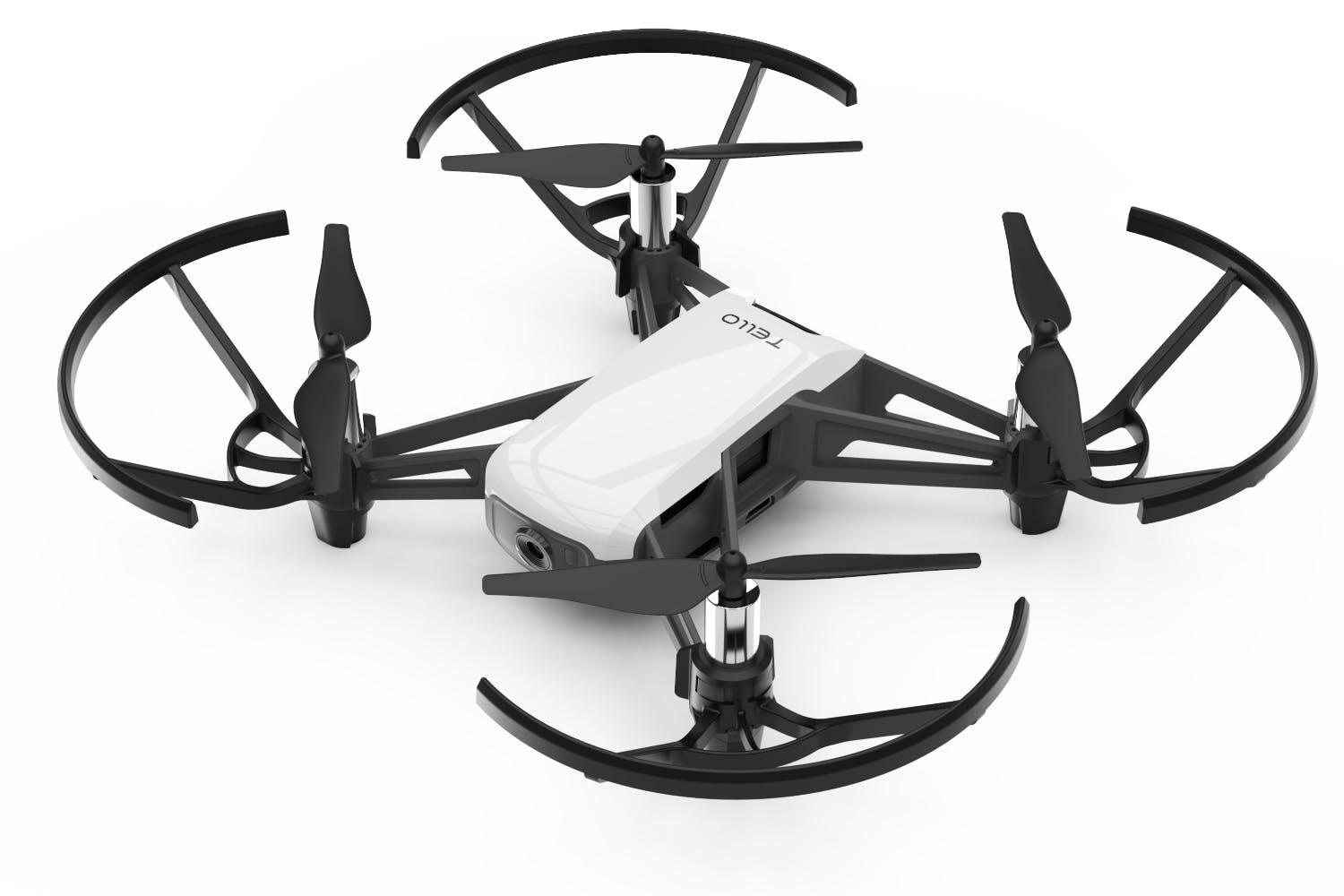 Adam Juniper, author of the Complete Guide to Drones, has some tips for those looking to pick up a new drone for themselves or a loved one.
Fun Learning with Tello
Imagine a drone built using Intel and DJI tech, two of the biggest brands out there. Expensive, right? And it's got its own, special easy-to-use programming system as well as a built-in 5-megapixel camera capable of sending HD video straight to a control app on your phone. Still sounds pricey? Actually, it's miles cheaper than DJI's badged "entry level" drone and can safely be flown indoors. Check out the Tello, available in different colours. Can also be bought direct from DJI.
Price & Shipping Time
Home or Office Warfare
Parrot, who also released perhaps the best serious drone of 2018 in the form of their new Anafi, are also still selling their awesome Mambo. Controlled with your phone, this is designed for indoor flight, with cool attachments which can be added as easily as Lego bricks. Whatever mission you set yourself, you're bound to accomplish it with the grabbing hands or the, ahem, cannon. Don't worry it's quite safe, and the propellers are protected by guards so it's more a weapon of surprise than carnage!
Check prices & shipping times
Videography Favourites
If you're interested in capturing amazing 4K video that stands out above even other drones, then the Mavic 2 Zoom is the model to go for. Introduced in late 2018, this machine has a built-in mechanical zoom and 3-axis stabilizing gimbal to keep it on-target. If you're shooting in 1080p HD rather than 4K you can get an extra 2x digital zoom too, yet the whole aircraft folds neatly up into the space that might have been occupied by a DSLR body or a chunky lens in your bag. Here, though, you've definitely got a lot more potential for different angles! The Mavic 2 Pro is another option for those happy to stick with a fixed wide-angle lens but looking for a llow-light-friendly 1-inch sensor. The latter might be better for photographers and getting nice sunsets, but the fun, the dolly zoom effects (and the lower price) of the 'Zoom' win the battle for me.
DJI direct | Amazon UK | Amazon US
Best Bang-For-Buck
21-Megapixel camera? Check. Shooting 4K video? Not just "Check", but "Check with HDR processing" too. Dolly Zoom? Hyperlapse? Oh yeah. This drone has all the features associated with DJI's Mavic but using clever design and carbon fibre brings them in with a lower weight and – crucially – a lower price. The drones uses software to provide the third axis of stabilization (the gimbal is 2-axis), and a very light frame, but the overall system is sophisticated and the camera is more than a match for the Mavic Air, for example. You also get a case included in the cheapest option, more than can be said for DJI's system. Parrot also sell in a great Extended Kit with a bigger bag and extra batteries again at a relative steal.
Or take a considered approach…
Of course you don't need to dive headlong into it – you could always read about the whole drone world from an expert first before deciding whether you want to buy off the shelf or perhaps even build your own – there are instructions in the book.