The Photography Show 2018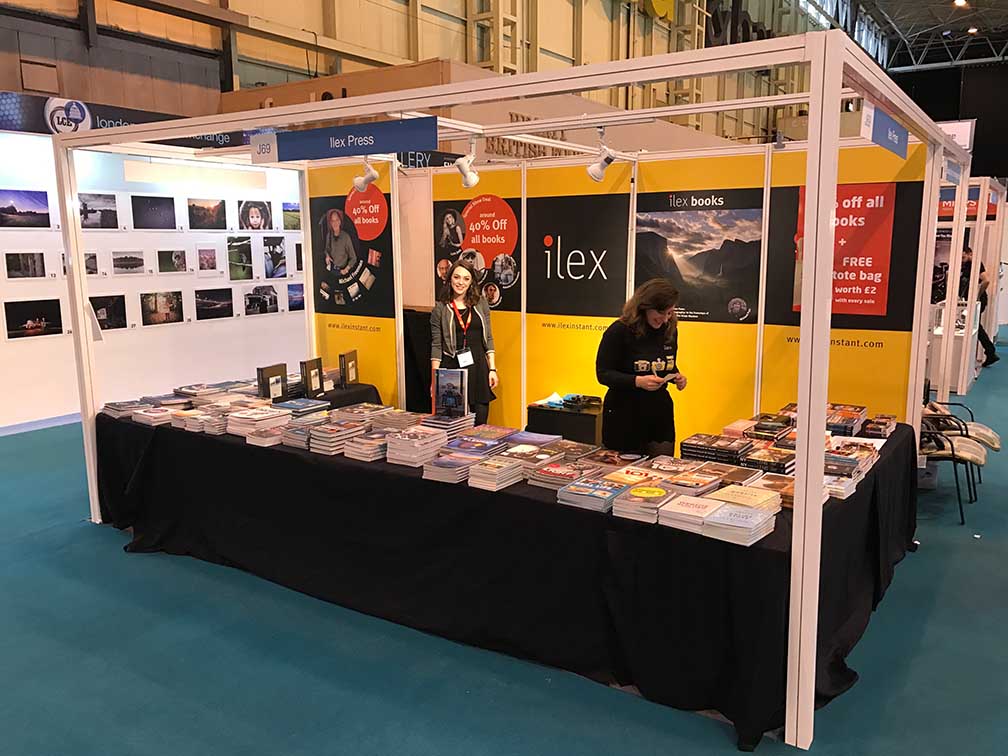 Once again, ilex will be heading to The Photography Show at the NEC, Birmingham with a pile full of bargains for stand visitors and the opportunity to meet some of our stars. Please join us from 17th to 20th March (we also note that Comicon will be on in nearby parts of the NEC on the 17th & 18th, so do bring your cameras or your comic collection wallet depending on your inclination 😉 )
On the Saturday Tanya Nagar, author of The New Street Photographer's Manifesto, will be on the ilex stand to sign copies of her book and talk about capturing reality with your lens.
Cover of One Face Fifty Ways, out nowOn Sunday at 2pm-3pm Imogen Dyer and Mark Wilkinson, from YouTube hit WeeklyImogen and the book One Face Fifty Ways will be on stand to sign copies.
Finally on the Monday (time TBC) Gordon Laing, creator of CameraLabs.com and author of In Camera will be dropping by with his signing pen, and to answer any questions you might have about which camera to choose (believe us, he's tried them all!).
Not only that, but on stand for much of the show will also be Adam Juniper, the author of our Complete Guide to Drones, who is also giving a talk about choosing your first drone as part of the main event.
We will also have a small number of signed copies of New York in the Snow with us.