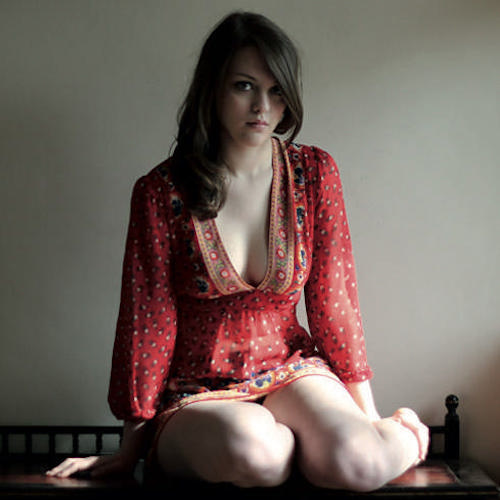 Hard light is created by placing the model in front of a strong, directional light source.
This creates a defined gradation between light and shadow as the light hits the subject. Generally in portrait photography, the most beautiful images are created by using soft light; however hard light can be used to a striking, dramatic effect.
As the light source is strong and directional, a small portion of the face will be highlighted and defined areas, or stripes of shadow will appear.These strong areas of shadow can be used to create a cinematic or film noir feel. The shadow will leave some of the face partially obscured and therefore create a sense of intrigue for the viewer. By creating a generally darker mood to your photo using a sinister setting or darker clothing you can amplify a sense of storytelling.
Where the light hits, hard light will tend to highlight all the features and textures of the model's face and surroundings. This can in many cases create a less flattering image, however it can be used effectively to create a very intimate and real image as well. If focusing on textures, try converting to black and white to emphasise this quality.
Top tip
If you wish to create a dramatic effect in your photography and you are working on an overcast day without strong, directional light, try experimenting with an artificial light or flash.
One Face, Fifty Ways is Imogen Dyer and Mark Wilkinson's innovative book based on their smash YouTube channel, WeeklyImogen. Whether you are in front of or behind the camera this book can guide you to a portfolio revolution with technical knowledge and inexpensive tricks.
One Face, Fifty Ways
Imogen Dyer and Mark Wilkinson

Buy it now!
RRP for print edition: £14.99