Get down to photograph children and pets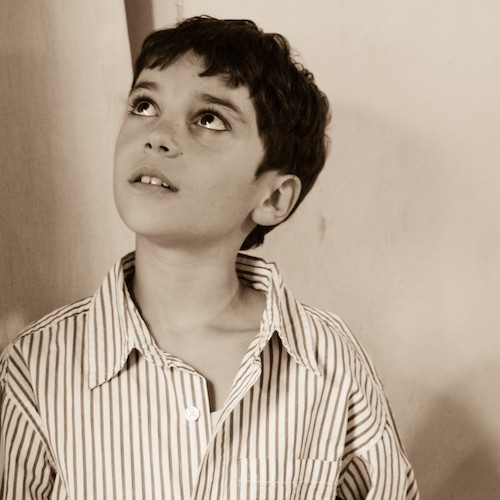 If you're looking to adjust your photography, changing your shooting angle by getting up high or from below are brilliant ideas to move away from shots at eye level.
But when it comes to photographing pets and children, often the best option is to crouch down, but keep your angle parallel to the ground.
It may seem counterintuitive, given that eye level can seem so staid, to photograph these subjects at their eye-level; but in fact, because we are used to looking down at subjects shorter than us, suddenly finding ourselves on an equal playing field (visually speaking) has a striking and novel effect. What's more, your smaller subjects will probably appreciate and feel more at ease with the interaction at eye-level, so you'll find yourself with even better photographs.
Good composition lies at the heart of good photography. In Photo School: Composition, Michael Freeman and Daniela Bowker lay out the basics, demystify the rules, and explain why things work (or don't) to set you on the path to producing more engaging and compelling photographs, whatever the subject, through better composition. It's a book packed with straight-forward advice, practical challenges, and inspirational images.
Photo School: Composition, by Michael Freeman and Daniela Bowker
£6.99 Download the PDF now!
This PDF version retains the styling of the original print book.